Family Locator
Parental Control App
OurPact's family locator lets parents quickly locate family members and devices to receive instant location alerts. Family Locator by OurPact is the solution your family has been waiting for.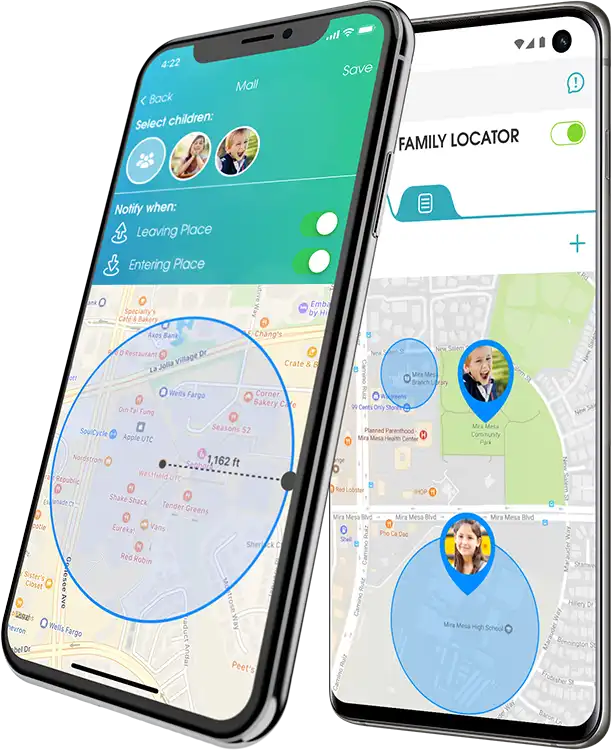 Keeping track of your kids can feel like a full-time job. OurPact's Family Locator is the solution your family has been waiting for.
Imagine being able to save time and enjoy the peace of mind of knowing where your children are, nag-free. It's possible – and the solution is right at your fingertips. Easily keeps tabs on your family members or their devices. Parents can also create geofences around specific locations to ensure their kids are safe and connected. With a touch, or an alert, OurPact will notify you of your child's location, at any time.
OurPact's Family Locator brings an end to:
Back-and-forth texts and calls coordinating pickups
Worrying about your children's safety and whereabouts
Frantic searches for lost devices (usually shoved under a sofa pillow!)
Nagging your children to see if they've arrived safely at their destination
We recommend creating Places for home, your child's school, family/friend's houses, and any other location your child spends time frequently. We'll take it from there.
Apple Parental Controls
OurPact's parental control screen time monitoring app & family locator can be accessed from any shared family Apple device.
Android Parental Controls
OurPact for Android works with any Android smartphone or tablet.